I still wake up every morning and ponder how I can lay in that hammock…in the sun…on the beach. I want to go back.
ESPECIALLY when my wake up call is a toddler who needs me to get him apple juice, a hot dog and a new diaper at 6:00 am sharp. #mylife
When my husband originally approached me about going on an "adult only" trip… I didn't respond how you might think.
I was hesitant and iffy. I told him that I didn't think we could leave the kids for more than an extended weekend. In fact, I think I said 3 days tops.
Somehow he convinced me to go 5 days. And that was a S-T-R-E-T-C-H for me. I remember trying to convince him that his mom wouldn't want to watch our kids for more than a week. That worked for a good hot second until she text him and said we should take an extended 2 week vacation. WHAT???
Who volunteers to watch your kids for 2 weeks? No one. She is a saint.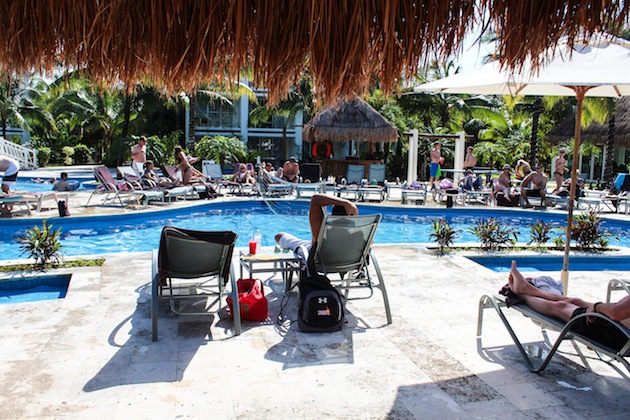 Needless to say I couldn't get my mommy mind to fathom being gone longer than a 5 day period.
So the hubs took my 5 day offer and we booked our trip to Secrets Aura in Cozumel, Mexico.
Huge thanks to Trisha from A Love For Travel who hooked us up with a GREAT deal.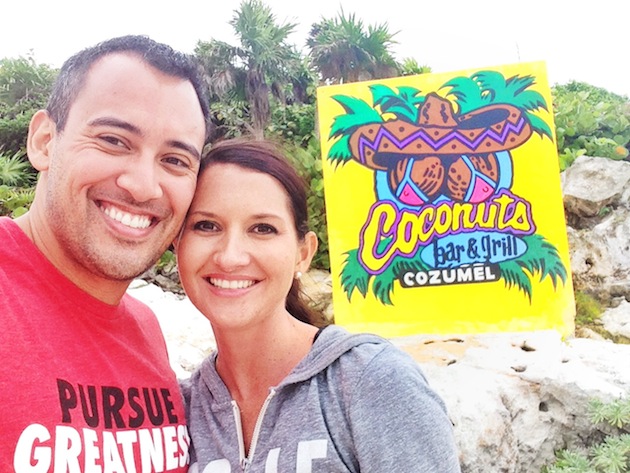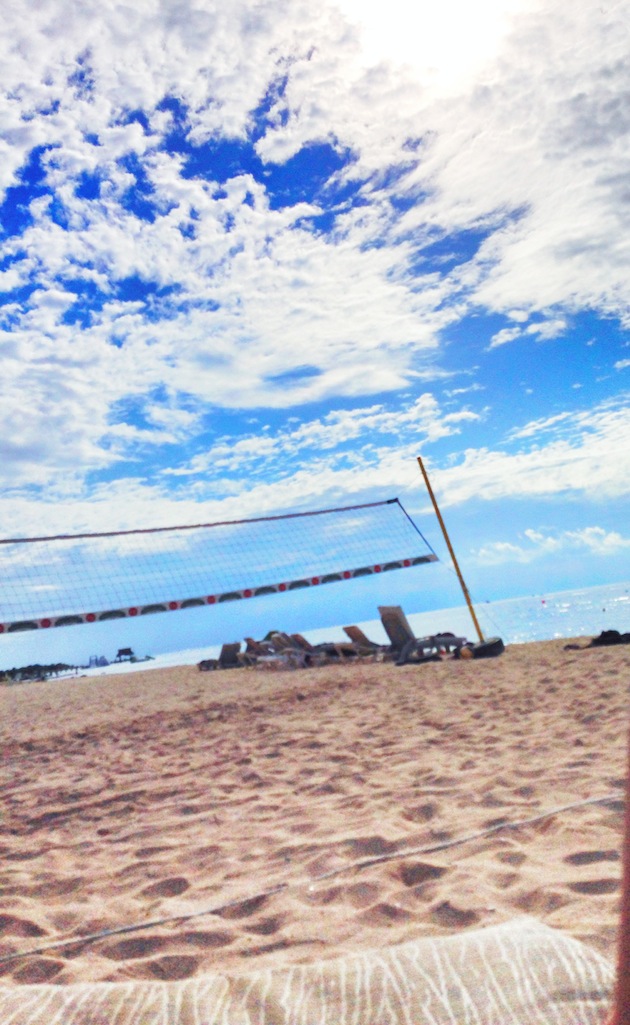 We did things like sleep in till 9am, lay on the beach with our eyes CLOSED, play beach volleyball, drink fruity drinks before noon, parasail, meet new friends, and…best of all? We did it just the two of us.
No kid hanging on my leg. No little boys wrestling while we tried to eat dinner. No dealing with children peeing their pants. Or punching each other. Or refusing to go to sleep at night.
Last time I had been to the ocean I was busy trying to make sure my 3 children didn't drown. And that's a big feat at the ocean.
Laying on the beach without kids is WAY less stressful and highly recommend you experience it at least once in your lifetime.
We even ran into some folks from North Dakota who knew my cousin. #smallworld
They were dressed in their cowboy attire laying by the pool. 🙂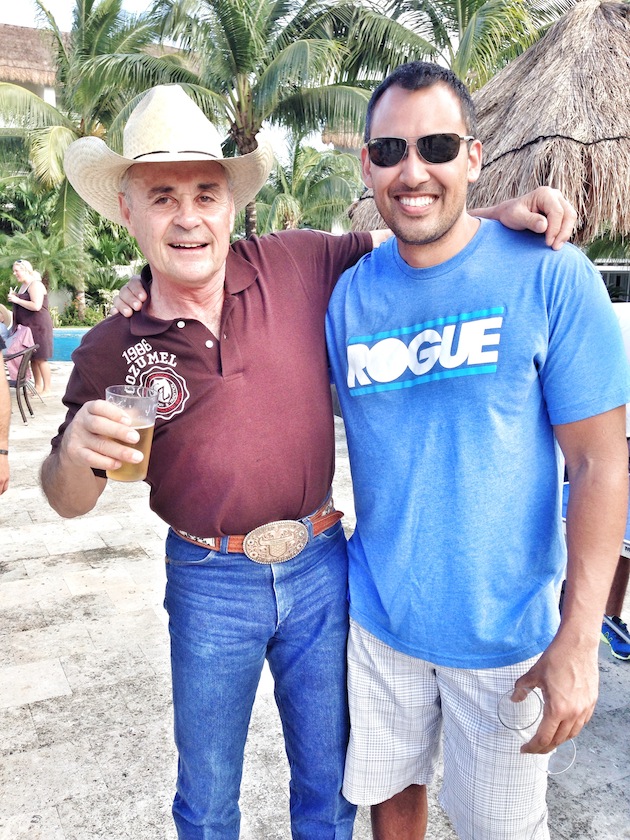 And this guy's wife was obsessed with Jeff. She came up and asked if he could take off his shirt and get a picture with her and her friend.
Ummmm, so funny.
I'm pretty sure no guys were asking me to go topless and take a pic. I feel less cool than him. Either that or less hot.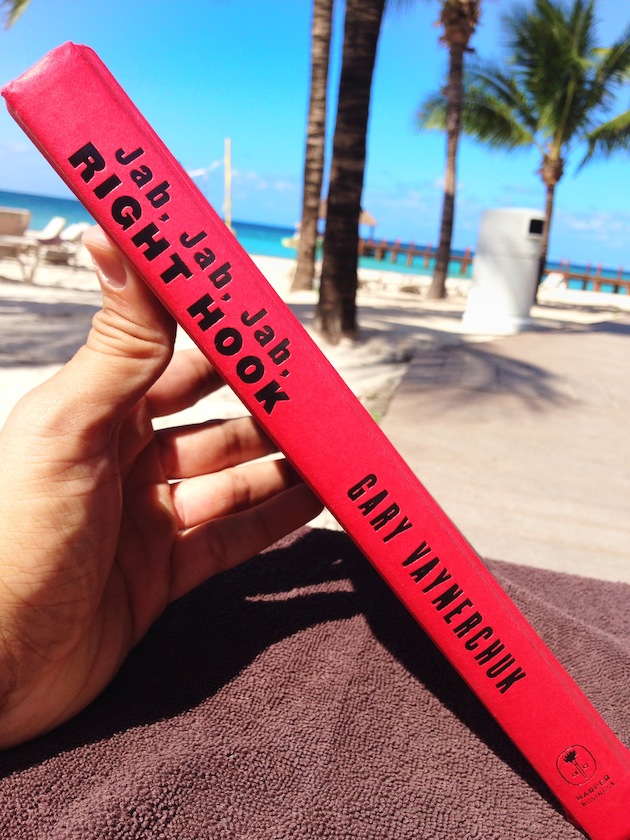 Overall we had a MUCH needed break from the crazies (who were in amazing hands with his mom and my mom).
The last day before we left Jeff took some beach photos for me so I could update my blog pics. I'm pretty sure everyone on the beach thought we were weirdos during our 45 minute photo shoot that included my husband rolling in the sand to "get the right angle". He was acting like a professional photographer.
But I must say, he did a great job.
I'm already planning next years getaway in my head. Another beach. Another ocean. Another swim up pool in our room.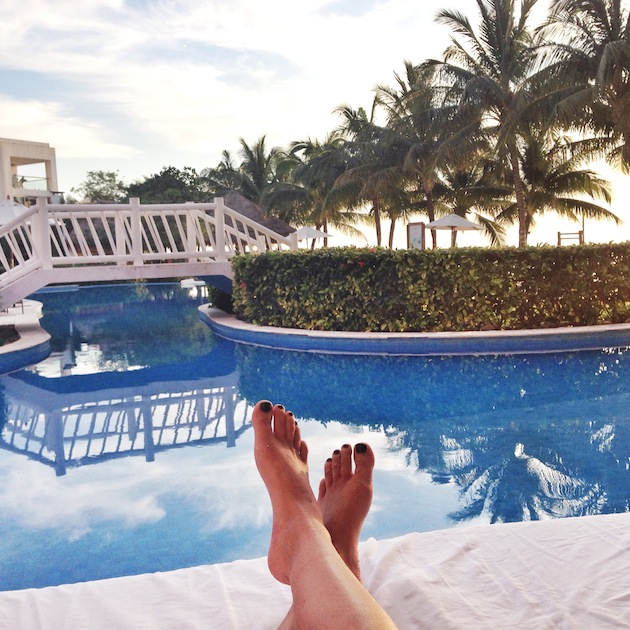 Except this time…I'm going for 7 days. Mark my words husband.